Biz Quiz Questions and Answers
1. King X's Sceptre (French: Le Sceptre d'X) is the eighth volume of The Adventures of Tintin, the comics series by Belgian cartoonist Hergé. Commissioned by the conservative Belgian newspaper Le Vingtième Siècle for its children's supplement Le Petit Vingtième, it was serialized weekly from August 1938 to August 1939. Hergé intended the story as a satirical criticism of the expansionist policies of Nazi Germany. Identify X and connect it to the business world.
Answer: King Ottokar's Sceptre. The name of the UK bookstore chain, "Ottakar's", is inspired by this.
 2. According to the company/brand themselves, their name derives from two Sino-Korean characters X and Y. The first one (X) means "to arise" and the second one (Y)stands for East Asia). So the name can be roughly translated as "Rising from the East. Which world-famous brand, that was founded in 1944?
Answer: KIA Motors. (X – Ki and Y – A).
3. Carolyn Davidson is an American graphic designer. She is best known for a particular creation. During the time of its creation, Phil Knight stated thus, "I don't love it, but it will grow on me." What is the famous creation of Carolyn Davidson?
Answer: "Swoosh", the logo of Nike. Phil Knight is the founder of Nike, along with Bill Bowerman.
4. This brand is named after its founder/inventor James Crossley _. However, he (is believed to be) adopted it from a person namely Dennis Embleton. In 1883, it was advertised as a cure for cholera and in 1892 for "keeping the blood pure and free from disease", prevention of diarrhea, and many other conditions. Which brand is this?
Answer: Eno
5. Which Indian businessman had co-authored 'Light has come to me', a book about management lessons inspired from The Bhagwad Gita, published by the Times Group? He has also written a dance opera, 'The Dance of Life', which premiered in Mumbai in 2004, with stories inspired by the history of Indian science starring Mrinalini Sarabhai and Mallika Sarabhai. He also pursues his passion for wildlife photography.
Answer: Ajay Piramal.
6. C.F. Martin & Company is an American X manufacturer established in 1833, by Christian Frederick Martin. It is highly respected for its acoustic X and is a leading manufacturer of flat top X.
Taylor X is an American X manufacturer based in El Cajon, California, and is one of the largest manufacturers of acoustic X in the United States.
Gibson Brands, Inc. is an American manufacturer of X, and professional audio equipment from Kalamazoo, Michigan, and now based in Nashville, Tennessee. The company was formerly known as Gibson X Corporation and renamed Gibson Brands, Inc. on June 11, 2013.
Just Identify X or what are these three brands internationally famous for?
Answer: Guitar(s)
7. His mission was to provide an effective and affordable cure for ordinary people in far-flung villages. With missionary zeal and fervor, he undertook the task of preparing natural cures for the killer diseases like cholera, malaria, and plague, during the last decades of the 19th century. Soon the news of his medicines traveled, and he came to be known as the trusted 'Daktar' or Doctor who came up with effective cures. So, which brand got its name from "Daktar" and the name of the person/founder referred here?
Answer: Dabur. Daktar and S.K.Burman.
8. Dirk Roosenburg designed the logo of X at its establishment in 1919. He intertwined the letters in the name of X and gave them wings and a crown. The crown was depicted to denote X's royal status, which was granted at X's establishment. The logo became known as the "Vinklogo" in reference to the common chaffinch. However, the logo was largely redesigned in 1961 by F.H.K. Henrion. The crown, redesigned using a line, four blue circles, and a cross, was retained. Logo history of which entity holds a particular record to its credit? Also, tell the record.
Answer: KLM Airline. The oldest airline in the world still operating under its original name.
9. "When you have to give the lead in action, in ideas – a lead which does not fit in with the very climate of opinion – that is true courage, physical or mental or spiritual, call it what you like, and it is this type of courage and vision that he showed. It is right that we should honor his memory and remember him as one of the big founders of modern India", says Jawaharlal Nehru. He was so influential in the world of an industry that Nehru referred to him as a One-Man Planning Commission. Who?
Answer: Jamshetji Tata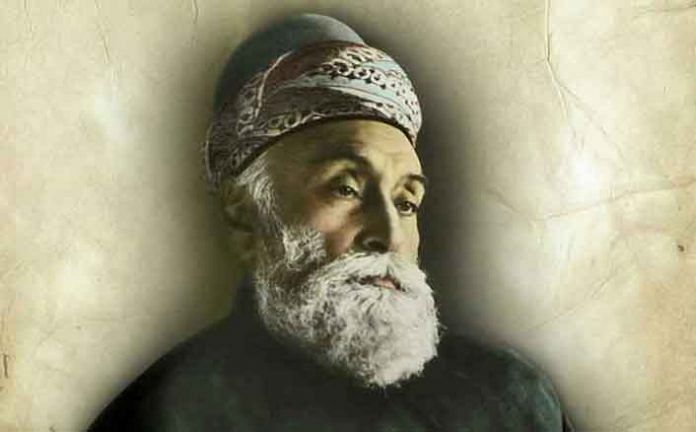 10. Which American art director and graphic designer (born Peretz Rosenbaum, 1914 – 1996), best known for his corporate logo designs, including the logos for IBM, UPS, Enron, Morningstar, Inc., Westinghouse, ABC, and NeXT, was one of the first American commercial artists to embrace and practice the Swiss Style of graphic design?
Answer: Paul Rand.
 11. The only bank functioning in the Udupi/Tulunad region of Karnataka, at the beginning of the 20th century was the Mangalore Branch of Bank of Madras opened in 1868. That bank was elitist catering mainly to the whites and leading locals. Udupi was served through the visit of the British Agent of the bank's Mangalore Branch once a fortnight. The local system of raising loans comprising Holy, Kuri, and Hundi was marked by high-interest rates. It was in this context that, there came an initiative to start a bank in Udupi. Founding history of which Indian bank?
Answer: Corporation Bank.
12. This was an American corporation that traded in tropical fruit (primarily ___), grown on Latin American plantations, and sold in the United States and Europe. The company was formed in 1899. It flourished in the early and mid-20th century, and it came to control vast territories and transportation networks in Central America, the Caribbean coast of Colombia, Ecuador, and the West Indies. It maintained a virtual monopoly in certain regions, such as Costa Rica, Honduras, Guatemala, etc, and controlled domestic affairs there, which resulted in a particular phrase considering the product of the company and the monopoly it exercised. Which company is this? Also, tell the phrase.
13. The United Fruits Company. "Banana Republic". ('Bananas' fills the blank)
[08:10, 13/04/2020] Shameem: 13. Actress X may now be known for her role in the Doordarshan series Udaan but she is a household name, thanks to Y's famous advertisement for __ in which she (X) portrayed Z. Y had once said, in an interview with Bollywood Hungama, that the character was based on his mother who had a specific sing-song way of talking. Identify X, Y, and Z. Also fill up.
Answer: X – Kavita Chaudhary. Y – Alyque Padamsee. Z – Lalitaji. Surf Excel.
14. This is a German word for a corporation limited by share ownership (i.e. one which is owned by its shareholders) whose shares may be traded on a stock market. The term is used in Germany, Austria, Switzerland (where it is equivalent to a société Anonyme or a società per azioni), and South Tyrol for companies incorporated there. Which word is this? We know this as an abbreviation.
Answer: Aktiengesellschaft/AG
15. Zlin is a city in southeastern Moravia in the Czech Republic, the seat of the Zlin Region, on the Drevnice river. The development of the modern city is closely connected to X, which was founded there in 1894, and its social scheme, developed after the First World War. From 1949 to 1990, the city was renamed as Gottwaldov. So, what was established/founded there in 1894?
Answer: Bata.
16. Which company/group is known for building some of Mumbai's landmarks around the Fort area, including the Hong Kong Bank, Grindlays Bank, Standard Chartered Bank and Reserve Bank of India building, Bombay Stock Exchange building, and Taj Intercontinental Apart from these, the company has built a stone palace for the Sultan of Oman in 1971. They were also involved in the repairs and renovation of the Taj Mahal Palace & Tower which was severely damaged during 26/11.
Answer: Shapoorji Pallonji Group.
17. Cayce Pollard, the main character of William Gibson's novel "Pattern Recognition, has a strong aversion to corporate brands and logos. The sight of X, in particular, gives her panic attacks. X made a brief guest appearance in the Asterix series, as the chariot-wheel dealer in certain translations, including the English one, of Asterix in Switzerland. French reggae band Tryo sang about X on their album Grain de Sable – "Mr. X, he is truly enormous, Mr. X, happiness personified'. Who/What is X?
Answer: Bibendum.
18. This company/brand was founded in 1902 by a renowned scholar and academician, in whose honor the Government of India has issued a postage stamp, at a small town where he hailed from. They are in headlines during the COVID time, as they plan to sell sanitizers under the brand name "Shudhi". Which eminent South Indian brand?
Answer: Kottakkal Arya Vaidya Sala.
19. He was paid $157.5 million in a settlement in September 2014 to close off a 2013 lawsuit he had brought against X and Y, alleging that they had taken his original idea and run with it, pushing him out of Z without compensation in the process. Who is this? Also identify X, Y, and Z.
Answer: Reggie Brown. X – Evan Spiegel. Y – Bobby Murphy. Z – Snapchat.
Biz Quiz Questions and answers online
20. Enric Bernat, the founder of this brand got the idea from his getting sticky hands from melting sweets. Bernat felt that at that time, sweets were not designed for children. Shopkeepers were instructed to place the brand near the cash register within reach of children's hands, instead of the usual placement behind the counter. Identify this brand, which is spread over 150 countries.
Answer: Chupa Chups.
21. In 1936, eleven companies which manufacture a particular product belonging to Tatas, Khataus, Killick Nixon and F E Dinshaw groups merged to form a single entity, X. Sir Nowroji Saklatvala was the first chairman of X. The first board of directors had some prominent industrialists – J R D Tata, Ambalal Sarabhai, Walchand Hirachand, Dharamsey Khatau, Sir Akbar Hydari, Nawab Salar Jung Bahadur, and Sir Homy Mody. The Registered office of X is called Y, which is located on Maharishi Karve Road, Mumbai. Just give X and Y.
Answer: X – ACC. Y – Cement House.
22. The most famous ambassador of this brand was Audrey Hepburn, in films such as Sabrina, How to Steal a Million, Breakfast at Tiffany's, and Charade. She met the founder of this brand in 1953 where she received some prototypes of the future collection. She decided to use them on and off the screen, such as in Sabrina (1954), Love in the Afternoon (1957), Funny Face(1957), Breakfast at Tiffany's (1961), etc. In 1957, they created a special product, L`Interdit, for Miss Hepburn's sole use. Which brand is this?
Answer: Givenchy.
23. This term refers to a conspicuously wealthy man deriving his fortune in the east, especially in India during the 18th century with the privately held East India Company. It also means someone or people who came to India during the 18th century, for quick fortune. To add, the term is a play on a popular Indian title. Which word is this?
Answer: Nabob (on Nawab).
24. The YKK is a Japanese group of manufacturing companies. The YKK stands for Yoshida Kogyo Kabushikikaisha (Yoshida Industries Limited). It was founded by Tadao Yoshida in 1934. This company is now the world's foremost manufacturer of X making about 90% it. However, it also manufactures other fastening products, architectural products, plastic hardware, and industrial machinery. What is X?
Answer: Zipper.
25. This person led a committee which wrote the ___(his second name) Plan. This was a payment plan to help Germany pay reparations for World War I. Germany owed 112 billion marks(the US $26.3 billion) for damage caused by the war. He was the TIME person of the year in 1929, the third in the list. Besides this, he is known for founding X. He founded it as a subsidiary of General Electric in 1919; he became its first chairman and continued in that position until 1929. Identify this person and X.
Answer: Owen Young. X – Radio Corporation of America.
26. X is a theory of management that analyzes and synthesizes workflows. Its main objective is improving economic efficiency, especially labor productivity. It was one of the earliest attempts to apply science to the engineering of processes and to management. One early approach to X is known as Taylorism after its founder. Its development began in the United States with Frederick Winslow Taylor in the 1880s and '90s within the manufacturing industries. Identify X.
Answer: Scientific Management.
27. He was born in Ulsan, Korea in 1921. In 1941, he stowed away on a ship to Japan, where he studied chemical engineering at Waseda Jitsugyo High school. He adopted the Japanese name Takeo Shigemitsu and opened a rice cooker manufacturing plant in 1942. After the plant was destroyed during an air raid, he founded X in 1948, which grew from selling chewing gum to becoming a major multinational corporation. Identify the businessman and the company he founded.
Answer: Shin Kyuk Ho. Lotte.
Biz Quiz | Biz quiz questions and answers, online Biz quiz, Biz quiz  for college quiz, online Biz quiz
28. John Burgee of the New York City architectural firm Johnson/Burgee designed this building. It was completed in 1974. It occupies one of the city's choicest real estate locations. The building is a landmark on the city's skyline. The centrally air-conditioned building was the first in its country to have an escalator. Identify the building.
Answer: Air India building, Marine Drive, Mumbai.
29. This company, which is one of the largest in modern corporate history, is also a major research organization, holding the record for most U.S. patents generated by a business (as of 2020) for 27 consecutive years. Inventions by them include the automated teller machine (ATM), the floppy disk, the hard disk drive, the magnetic stripe card, the relational database, the SQL programming language, the UPC barcode, and dynamic random-access memory (DRAM). Which company?
Answer: IBM.
30. The Othmer Gold Medal recognizes outstanding individuals who contributed to progress in chemistry and science through their activities in areas including innovation, entrepreneurship, research, education, public understanding, legislation, and philanthropy. The medal is presented annually under the sponsorship of several organizations in the U.S. Who is the first Indian to get the Othmer Gold Medal?
Answer: Kiran Mazumdar Shah.
Biz quiz | Biz quiz questions | latest Biz quiz  | current affairs in Biz quiz  | Biz quiz  2020 | tata crucible Biz quiz questions | Biz quiz free for students | Biz quiz
31. The logo X consists of a pair of clasped hands covered with an octagonal structure. It has been colored blue since the organization's inception, blue representing X's national responsibility. The background has remained yellow since the beginning as well. It has a resemblance to the logo of leading South African Life Insurance company Y. Identify both.
Answer: X – Uco Bank. Y – Sanlam.
32. Chemist William Henry Perkin, was attempting in 1856 to synthesize quinine, which was used to treat malaria. An unexpected residue caught his eye, which turned out to be the first of it's kind. It was named mauve after it was marketed in 1859. It is now usually called Perkin's mauve or mauveine. What is it the first kind of?
Answer: The first commercial aniline dye.
33. This brand was founded by Khanchand Ramnani, a Sindhi migrant who left X for Hyderabad in 1947 during the Partition of India. In 1953 Ramnani opened the first outlet in Hyderabad next to Seena Bakery in Moazzam Jahi Market. Now, this is a nationally renowned brand known for its fruit biscuits, dil kush and plum cake. Khanchand, who was nostalgic of X, which is evident from the brand's naming, might have thanked the people of Hyderabad or India as a whole, for not showing hatred for this naming, for obvious reasons. Identify.
Answer: Karachi Bakery. (of Karachi Biscuits).
34. He entered the world of business as a general merchant, dealing at different times in hosiery, general woolen goods, and wine. His ambitions were great and he was able to buy a country estate and a ship (as well as civets to make perfume), though he was rarely out of debt. He was forced to declare bankruptcy in 1692. However, he also ran a tile and brick factory in what is now Tilbury in Essex, in 1696. 'Business Exploits' of whom?
Answer: Daniel Defoe.
35. Platanus Occidentalis, also known as American sycamore, American planetree, western plane, occidental plane, water beech, and X, is a species of tree native to the eastern and central United States, the mountains of northeastern Mexico, extreme southern Ontario, and possibly extreme southern Quebec. It is usually called sycamore in North America, a name that can refer to other types of trees in other parts of the world. Identify and connect it to the business world.
Answer: Buttonwood tree. The Buttonwood Agreement, the founding document of the Newyork Stock Exchange, is rumored to have occurred under a Buttonwood tree.
36. This company, which is closely associated with an internationally acclaimed event, was founded by John Hatchins ___ in 1867. It became a public limited company in 1956, and in 1971, was acquired by a princely state. Which company is this?
Answer: Aspinwall & Company. Aspinwall House is the main venue of the Cochin – Musiris Biennale. Acquired by Travancore Royal Family.
37. Om Balaji Automobile India Pvt Ltd is an Indian (automobile) firm, which was in news from 2017 when they were sued by X. This was due to the fact that the Indian firm made electric vehicles in  India from the year 2013, under the brand name Y. Their business was later expanded to different other countries. It was this growth that must have compelled X for their action. Just give X and Y.
Answer: X – BMW. Y – DMW.
38. Like the Fake Steve blog (on Steve Jobs), there is a popular parody blog called "The Secret Journal of X", that humorously parodies X's life. On 7 June 2012, the authors were revealed by The Economic Times to be two people. For the first year, Forbes columnist Mark Fidelman and for the remaining years, Author and Writer Aditya Magal. X is also referred to by a phrase. Who is X? Also tell the phrase.
Answer: Rakesh Jhunjhunwala. Warren Buffet of India.
39. The name of this company is based on the Latin translation of the surname of the founder, August Horch. Its origins go back to the early 20th century. It was founded by the merger of Horch and the __werke (founded by engineer August Horch himself), and two other manufacturers, DKW and Wanderer in 1932. Identify this company. Also, tell how this history of the merger still 'preserved' by them.
Answer: Audi. The 4 rings/circles logo.
Online Biz Quiz Questions and answers
40. Fosun International Limited is a Chinese conglomerate and investment company. Founded in 1992 by Guo Guangchang and four others, the company is headquartered in Shanghai and was incorporated in Hong Kong in 2004. The company is located in 16 countries and ranked 416th on the Forbes Global 2000 ranking. Why was this company in news in early November 2019?
Answer: Acquired Thomas Cook.
41. Which company was started in 2000, by Murugavel Janakiraman, an Indian working in the U.S. then? Matchboard, SoulMate Search, AstroMatch, and Express Interest are some features of them. To add, the founder himself includes in the list of its customers who had successfully 'used' the company's service.
Answer: Bharat Matrimony (He met his wife through the site)
42. In September 1999, she began to sell a line of handbags bearing her name, under the company name The Real __ (her first name), Inc. They were sold online as well as at Henri Bendel in New York, Fred Segal in California, and The Cross in London. She designed the bags—described by New York magazine as "hippie-ish, reversible totes"—and traveled frequently to supervise their manufacture in Louisiana. Who is this?
Answer: Monica Lewinsky.
43. Way back in the 1980s, the multinational company X was facing tough competition from a then formed brand. That brand reportedly had 60 percent of the total market by then, selling over 1.72 lakh tonne, at that time. So, X launched an operation namely "Operation STING – Strategy To Inhibit __ __, which resulted in a new brand/product Y in 1988. This is held by many as an example to indicate the fact that MNCs should not sell low-end products, though the theory has not been scientifically approved. Identify X and Y. Also fill in the blanks.
Answer: X – HUL. Y – Wheel. "Nirma's Growth" fills the blank.
44. This company began as a representative of Danish manufacturers of dairy equipment. However, with the start of the Second World War in 1939 and the resulting restriction on imports, the partners started a small workshop to undertake jobs and provide service facilities. Germany's invasion of Denmark in 1939 stopped supplies of Danish products. The war-time need to repair and refit ships offered them an opportunity, and led to the formation of a new company, Hilda Ltd, to handle these operations. Which company, which is indeed a pride to the nation it belongs to?
Answer: L&T.
45. He was raised in an upper-middle-class Gujarati Lohana joint-family household with 60 persons sharing a common kitchen under one roof. The family was originally into cotton trading. He called this "Capitalism at work and Socialism at home". On 22 March 2003, his company became the first in India's corporate history to receive a banking license from the Reserve Bank of India. Which Indian businessman?
Answer: Uday Kotak (Kotak Mahindra Bank)
46. Rai Bahadur Lala Sohan Lal, also the first Chairman, founded X in 1943 in Lahore. Within four years of its coming into existence, X had to face Partition. X had to close down its branches in the newly formed Pakistan and shift its registered office from Lahore to Amritsar. Lala Karam Chand Thapar, the then Chairman, in a unique gesture, honored the commitments made to the depositors from Pakistan and paid every rupee to its departing customers. Identify X.
Answer: Oriental Bank of Commerce.
47. Max Keith, is credited with the creation of this product, for the German market. He used only ingredients available in Germany at the time, including beet sugar, whey, and apple pomace—the "leftovers of leftovers", as he later recalled. The name was the result of a brainstorming session, which started with Keith's exhorting his team to "use their imagination" (____ in German), to which one of his salesmen, Joe Knipp, retorted the name of this product/brand. Identify.
Answer: Fanta. ("Fantasie" fills the blank).
48. This is an Indian brewery located in Malanpur, on the outskirts of Gwalior, India. It is the first craft beer to be brewed and bottled in India. It was founded by Ishaan Puri in 2016 in Malanpur, near a tributary of the Chambal River, which supplies the brewery with brew-quality water. The brewery began with two beers, a Lager and a Belgian Style Wit. Identify this beer brand.
Answer: White Rhino.
49. Sweyn Forkbeard was king of Denmark from 986 to 1014. In the mid-980s, Sweyn revolted against his father and seized the throne. He drove his father into exile and died shortly afterward in November 986 or 987. In 1000, with the allegiance of Trondejarl, Eric of Lade, Sweyn ruled most of Norway. In 1013, shortly before his death, he became the first Danish king of England after a long effort. Who was his father?
Answer: Harald Bluetooth
50. This Indian company was launched in the US market in the year 2000 to cater to the overseas Indian community for their US to India travel needs. It started Indian operations only in September 2005, offering online flight tickets to Indian travelers. Which company is this, having a tagline which reminds us of a 1997 blockbuster?
Answer: Make My Trip ("Dil To Roaming Hai")
Credits for the Biz Quiz Questions and answers – Shameem
Incoming Searches for Biz quiz – Biz Quiz, Biz quiz questions, online Biz quiz, Biz quiz download, Biz quiz pdf, Biz quiz questions, and answers, Biz quiz download online, free Biz quiz, best Biz quiz questions, Biz quiz 3-4 line questions
Comments
0 comments
These are a set of 50 Biz Quiz questions and answers, credits for the set of biz quiz questions – Shameem. Hope you enjoy the biz quiz ahead.